Stuck for somewhere to mount your Bantenna Sleeve antenna?
Look no further...
The Lightweight guy kit solves the issues. A simply but complete kit of pegs, cords and guying ring which is easily adjusted for size.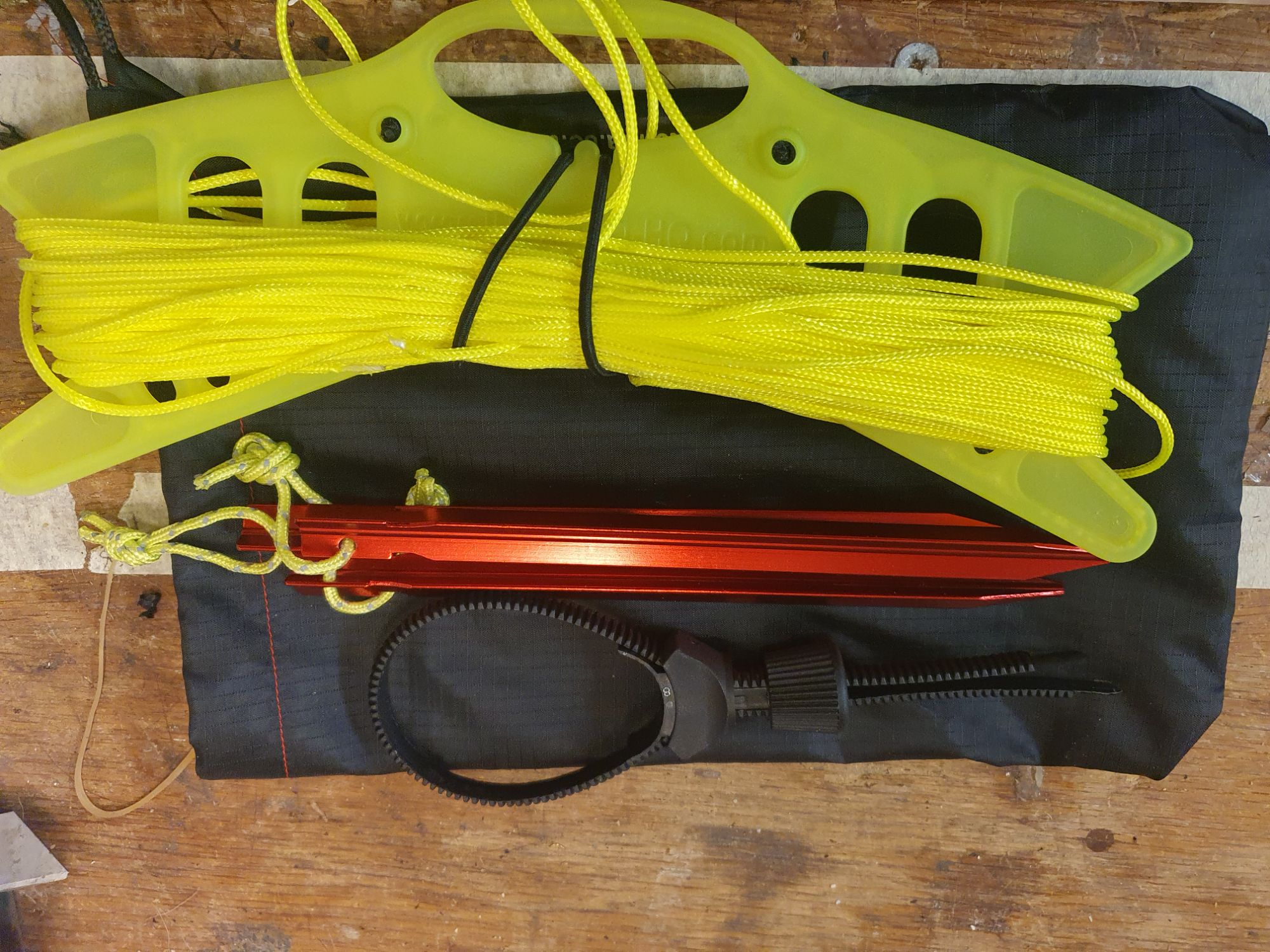 When you get the guy kit it is sent in a custom nylon bantenna bag.
Inside you will find...
Cords, three off 10m long
Pegs, lightweight, brightly coloured anodised, three off
Adjustable guy ring, one off.
Couldn't be easier (well it could, someone else could do it for you). Tie the cords to the rings as shown.
Put the ring and cords around the mast as also shown...
Loosely lay out two of the cords sideways from the mast and peg them down. Then raise the mast. Now walk away from the mast holding the final cord and finally tie or peg that down. Video to follow...