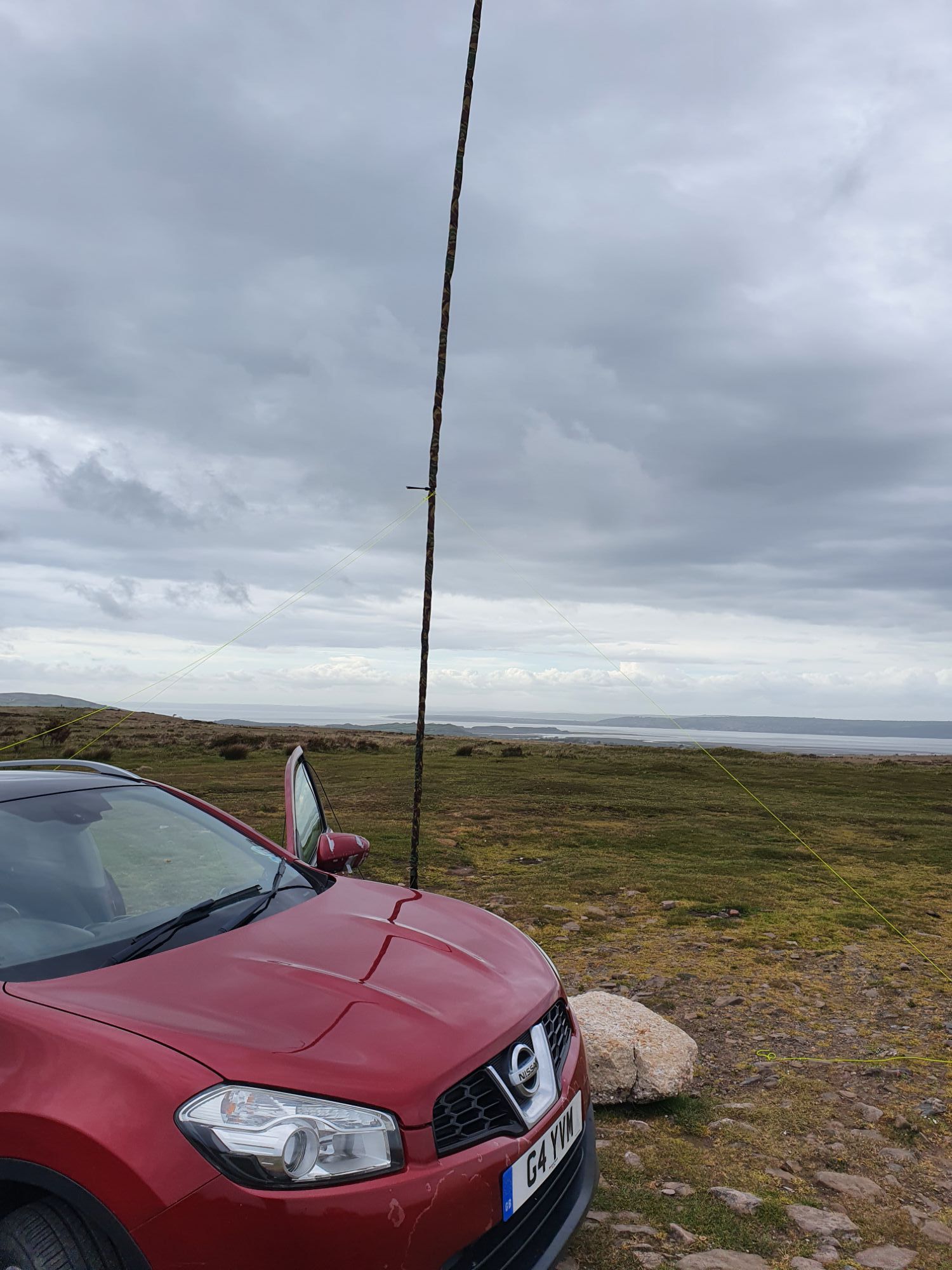 Welcome to Bantenna.
DUE TO DELAYS FROM MY SUPPLIER'S SUPPLIER THERE IS ABOUT A TWO WEEK DELAY IN SUPPLYING MASTS. I am happy to ship aerials and send masts later, or hold the aerial... as you want.
Our Sleeve antennas are a marvel! A full size aerial for all the HF bands cleverly sewn into a nylon sleeve which slips easily over a fiberglass mast. From parking the car to transmitting can be as little as 5 minutes. Drop the mast into a drive on "elephants foot" stand, or use a Bantenna lightweight guy kit as shown in the photo (left) to support the mast in free space. The antenna will be better than 3:1 SWR on all bands as supplied but best results are with a tuner. Sold all over the world because they really work! No changing bands with plugs or jumpers, no ground wirtes to trip over, no radials...just the Sleeve! Really, JUST the Sleeve! 100 watts plus on all modes.
New! Sleeves now supplied in bespoke scrunch bags...
Watch great new video...G4YVM portable / mobile on Pepperbox Hill. See me work 40m and 10m.