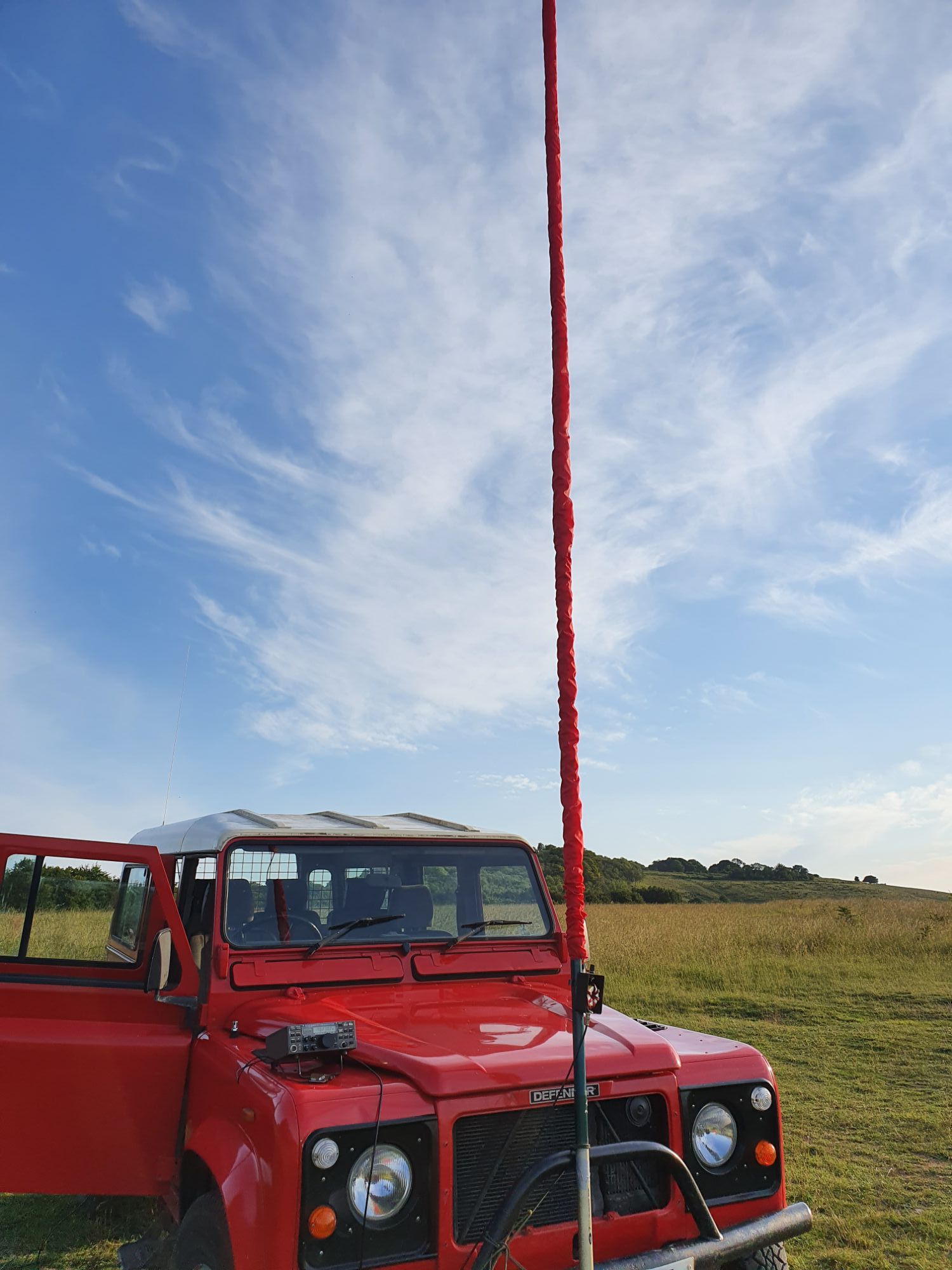 Welcome to the Bantenna website...home of the amazing Bantenna Sleeve antenna.
The sleeve is a novel design invented by G4YVM and based on a design developed by him and his now sadly SK friend Jim, G4NWJ. There are many, many of these aerials in various forms now in use all over the world and they all do exactly what they are claimed to do - give you great QSO and ham radio fun where another aerial simply can't! I do not claim that these aerials will beat anything else in the air, nor do I claim they will add 5 S points to every signal you hear BUT, and this is a BIG but...if you are stuck for space, need stealthy, need to avoid trip hazards or a visible presence or if you want a vertical that packs into a rucksack (or your pocket) then you need a Bantenna Sleeve antenna.
The Sleeve is a wire antenna capable of handling 100w or more all day long sewn into a nylon cloth sleeve which you slide over a 7m glassfibre fishing pole. No radials, no ground wires, nothing. Low SWR (usually within 3:1 but some bands do show 4:1) on ALL amateur bands. We do recommend the use of an ATU with the Sleeve...it's not THAT magic! It will get you out on all amateur bands 160m to 10m and it looks like a banner not an antenna!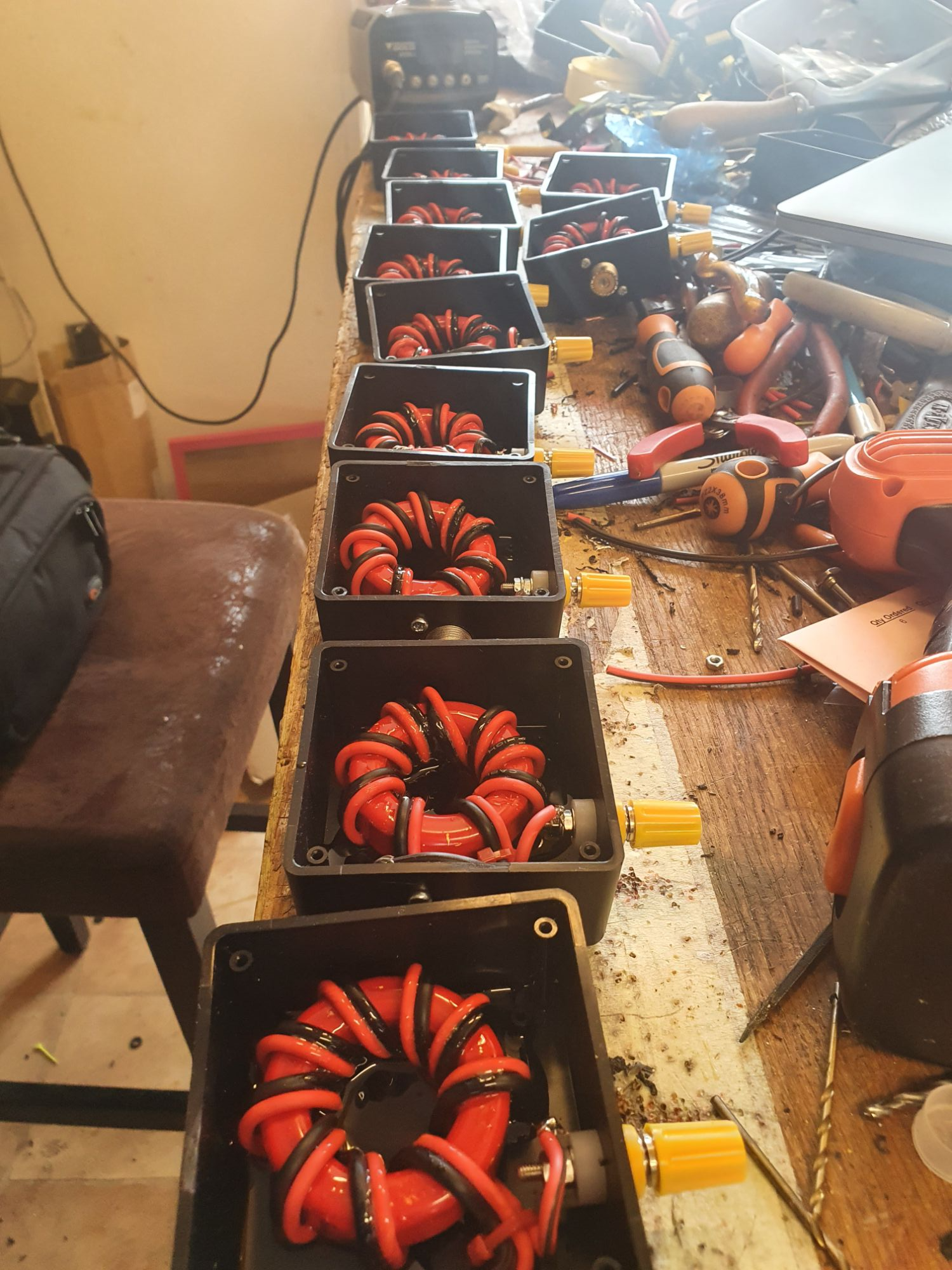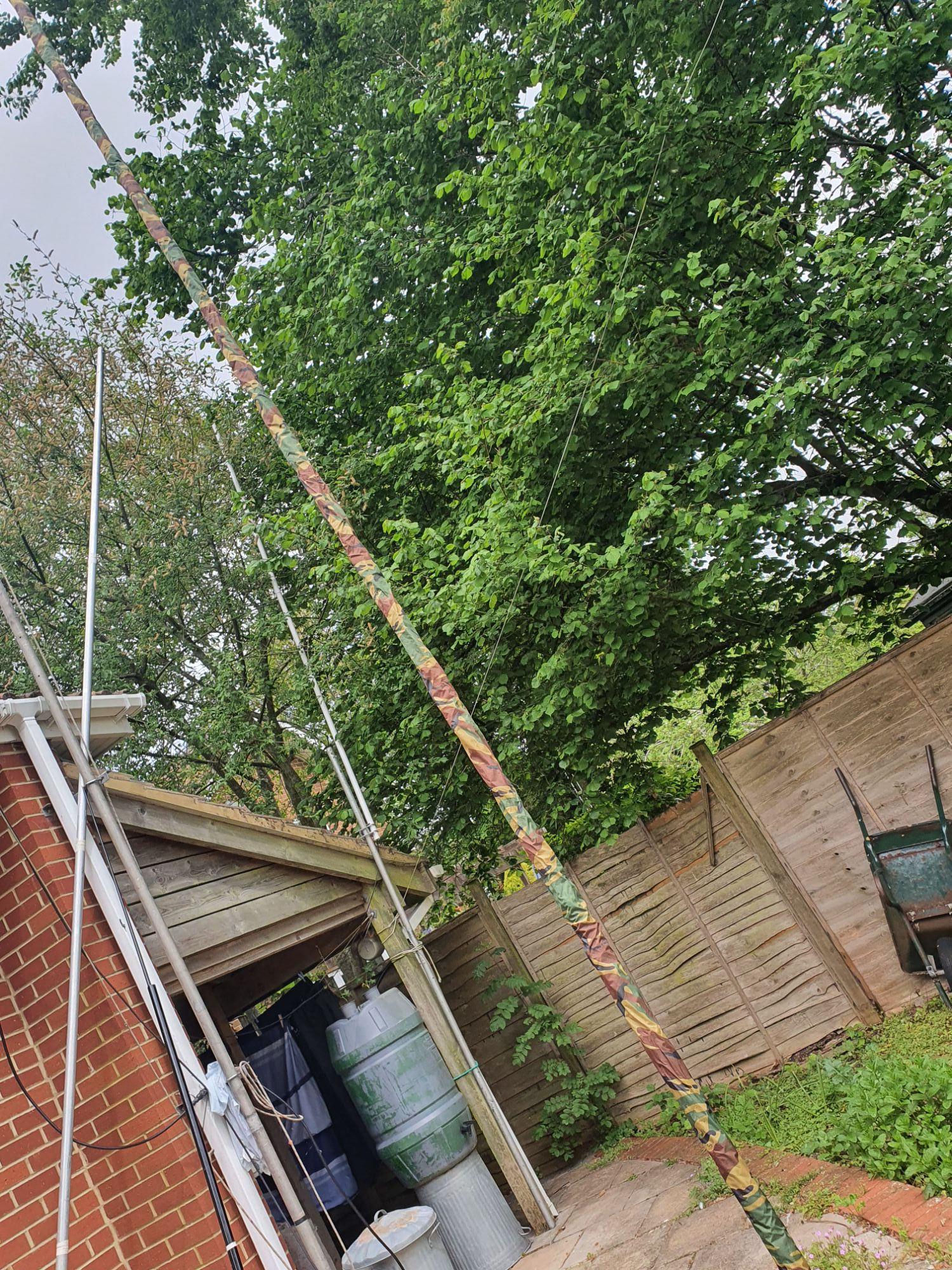 Another fan of the Sleeve antenna!!
Wayne Mocroft sent me a great "unboxing" video recently. Thanks Wayne...
To see the video click on the photgraph opposite.>>>>>>>>>>>>>>>
>>>>>>>>>>>>>>>>>>>>>>>>>>>>>>>>>>>>>>>>>>>>>>>>>>>>>>>>>>
>>>>>>>>>>>>>>>>>>>>>>>>>>>>>>>>>>>>>>>>>>>>>>>>>>>
AND ANOTHER...
David,
I just wanted to drop a line to say thanks for getting the sleeve to me with conditions such as they are, it arrived today.
I popped home from work early and put it up, nanovna shows really low swr on all bands i need and within 5 minutes of putting it up in not great weather conditions i had my first ever contact on 80m, smiling from ear to ear here :)
If theres antywhere you want me to leave a great reviews etc please do let me know, I am so pleased with this, British made and proud to see the union jack on there :)
many many thanks, jamie
-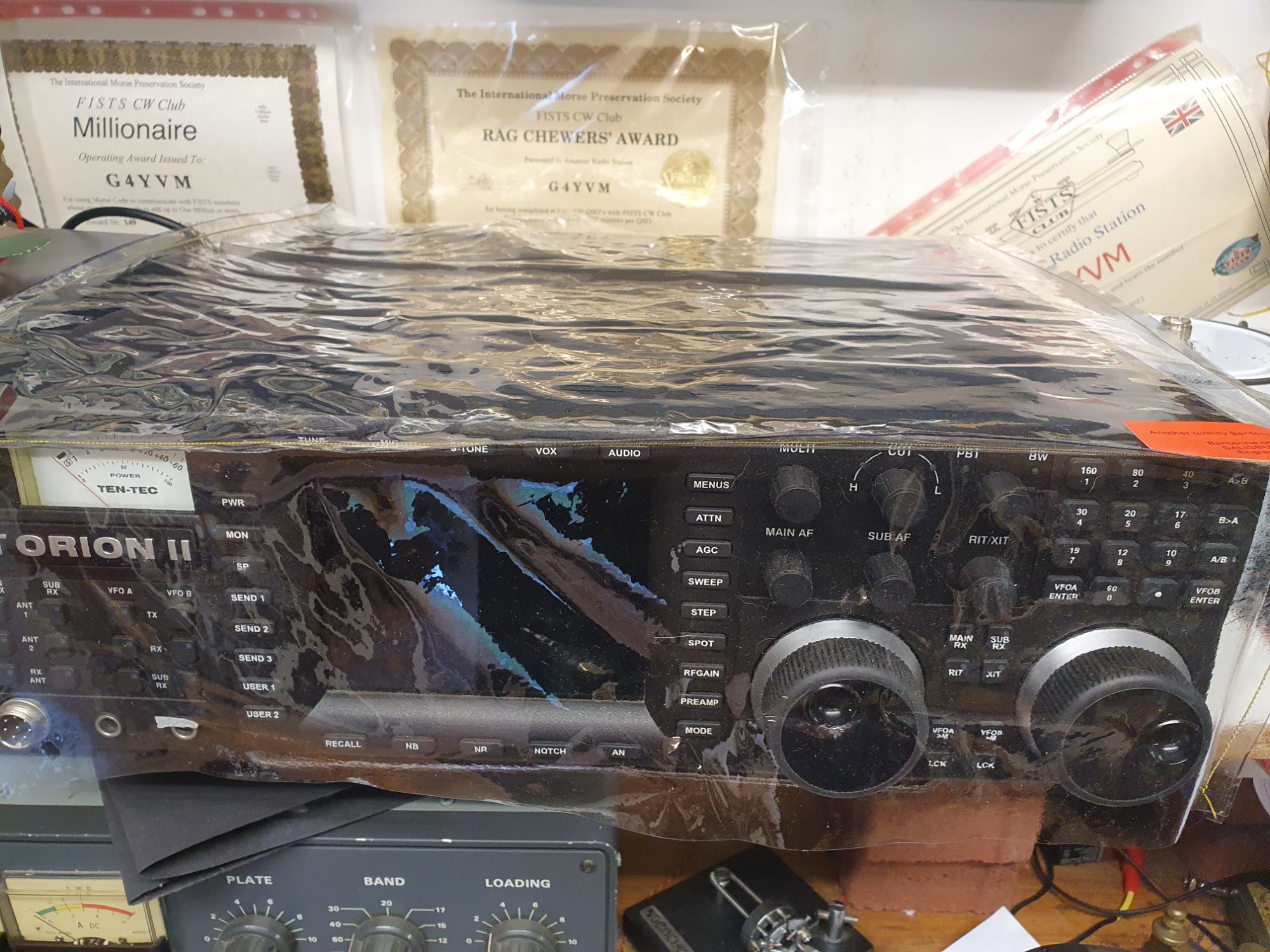 Watch great new video of the sleeve and guy kit.
Watch a new video showing how to put the sleeve on a mast.
If the Sleeve vertical isn't to your liking or you simply prefer an endfed horizontal wire than look no further than our 80m coil loaded endfed. This is a 22m wire antenna which is incredibly light weight, has low windage thanks to the slimline coil and can be deployed in minutes. We supply them on a winder to make transport and deployment easy as pie. They come tuned but feel free to trim them in situ or trim with an ATU - we make no bones about it, Bantenna make modern antennas for modern radios and that almost always means an ATU. We do not make perfectly resonant monoband antennas!
Endfeds are very time consuming to make so I now offer the kits. This is a coil and the wire plus fittings. You cut and trim to SWR...cheaper too!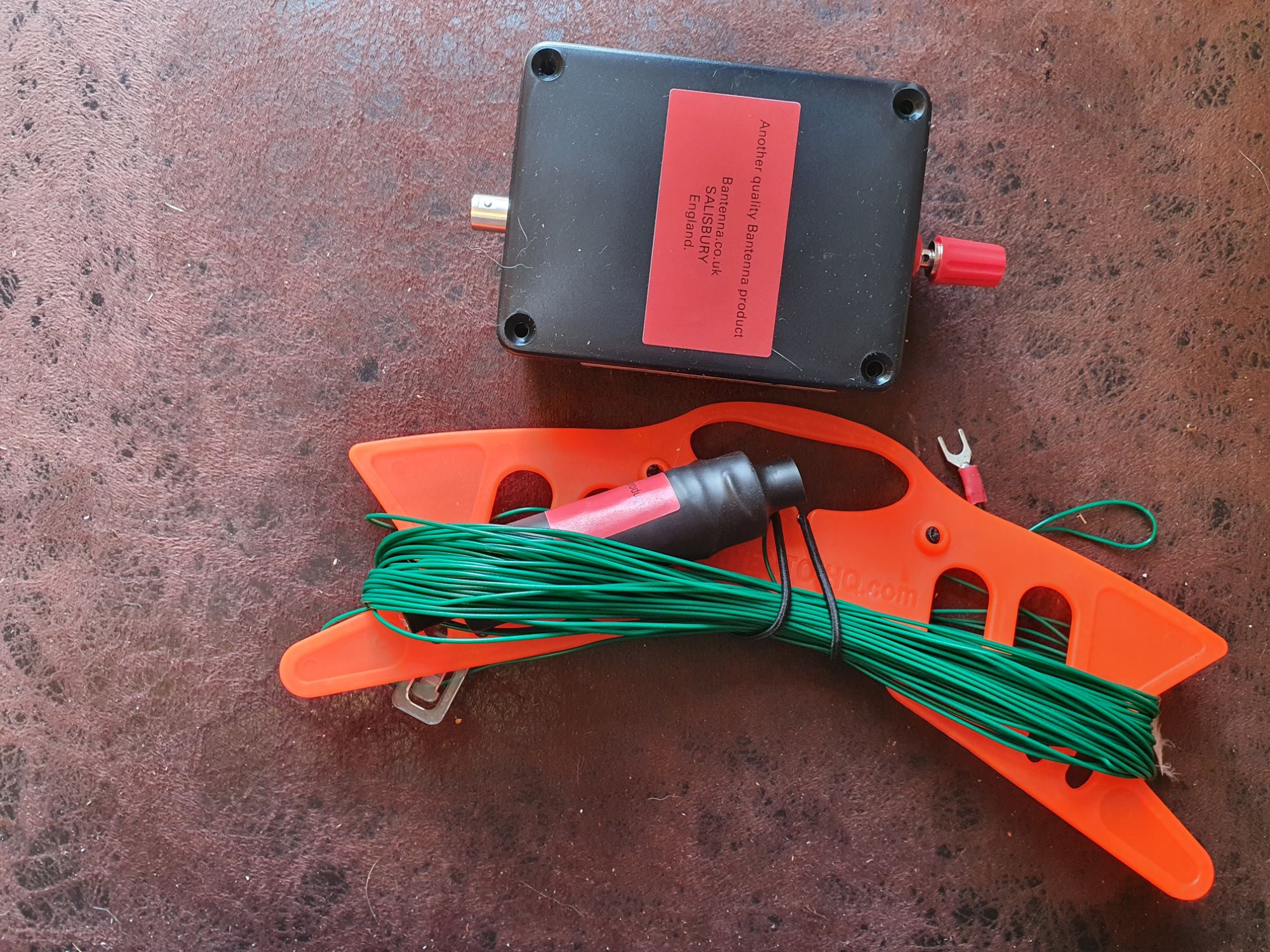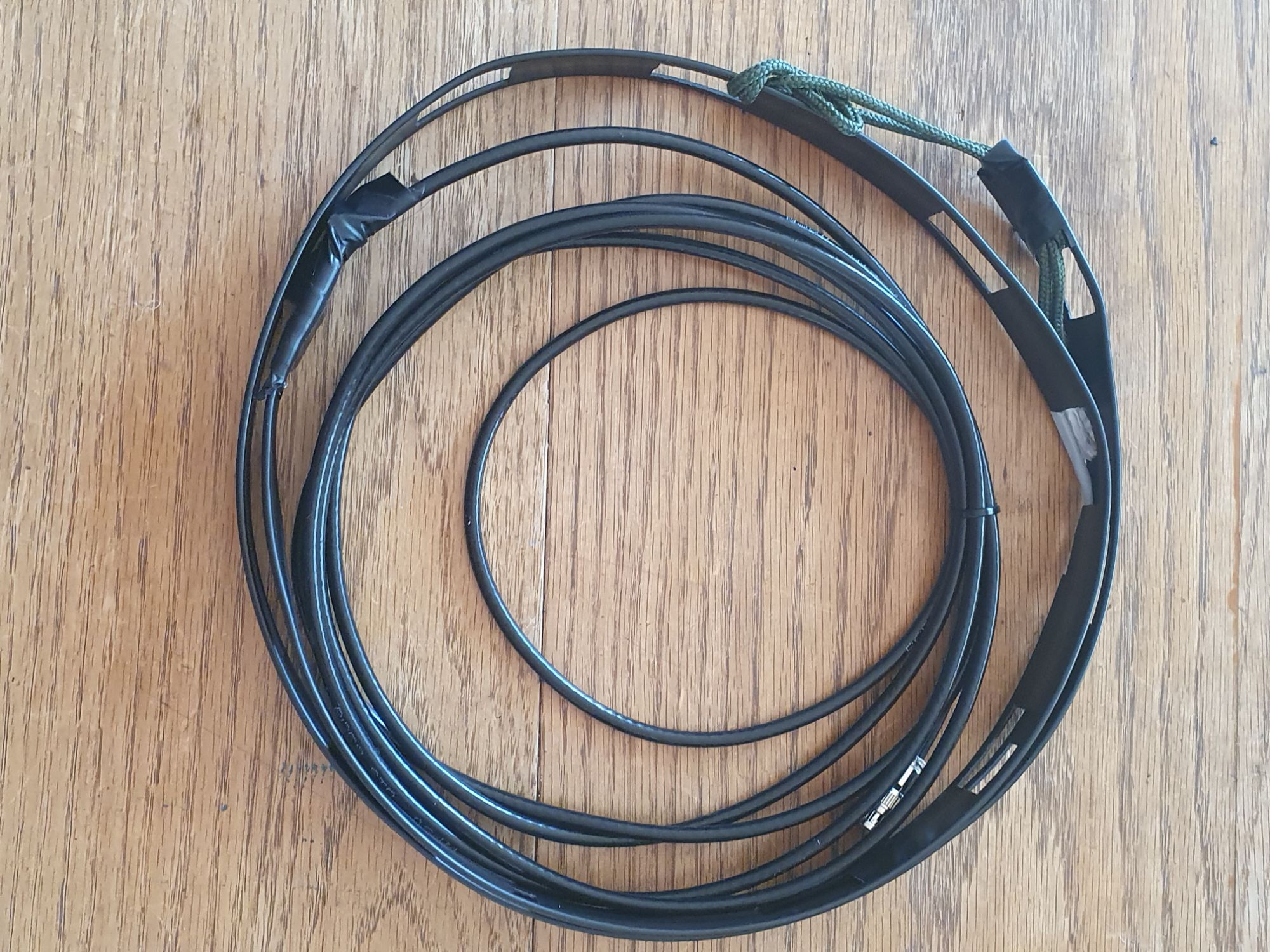 If you want a VHF antenna the Travellin' Jim family is for you. Based on the famous Slim Jim aerials ours are made from 450ohm feeder, waterproofed at the feedpoint and fitted with 3m coax cable and a PL259. They are also aavailable as the amusing but functional Funky Jim antennas - same aerials but clad in colourful nylon sleeves to protect them and make them look like anything but an aerial! No more nagging from SWMBO about horrid wires hanging up, and no more worrying visits from the landlord about prohibited aerials (oh, the sky dish is okay then!). Available in 4m, 2m and 70cm versions.