Welcome back to Bantenna!
ROLL UP ROLL UP..
Summer is on the way and what better way to celebrate the purchase of your new mcHF or Xiegu G90 (and even some with deep pockets might have the tasty Icom offering!!) than to invest in a Sleeve antenna. A sleeve antenna, a fibreglass mast and a G90 (other rigs are available!)...work the world from your picnic table.
American customers please note: I understand that glass fibre masts are rare and expensive over there so I WILL send to you but it is mighty expensive. EMAIL ME FIRST.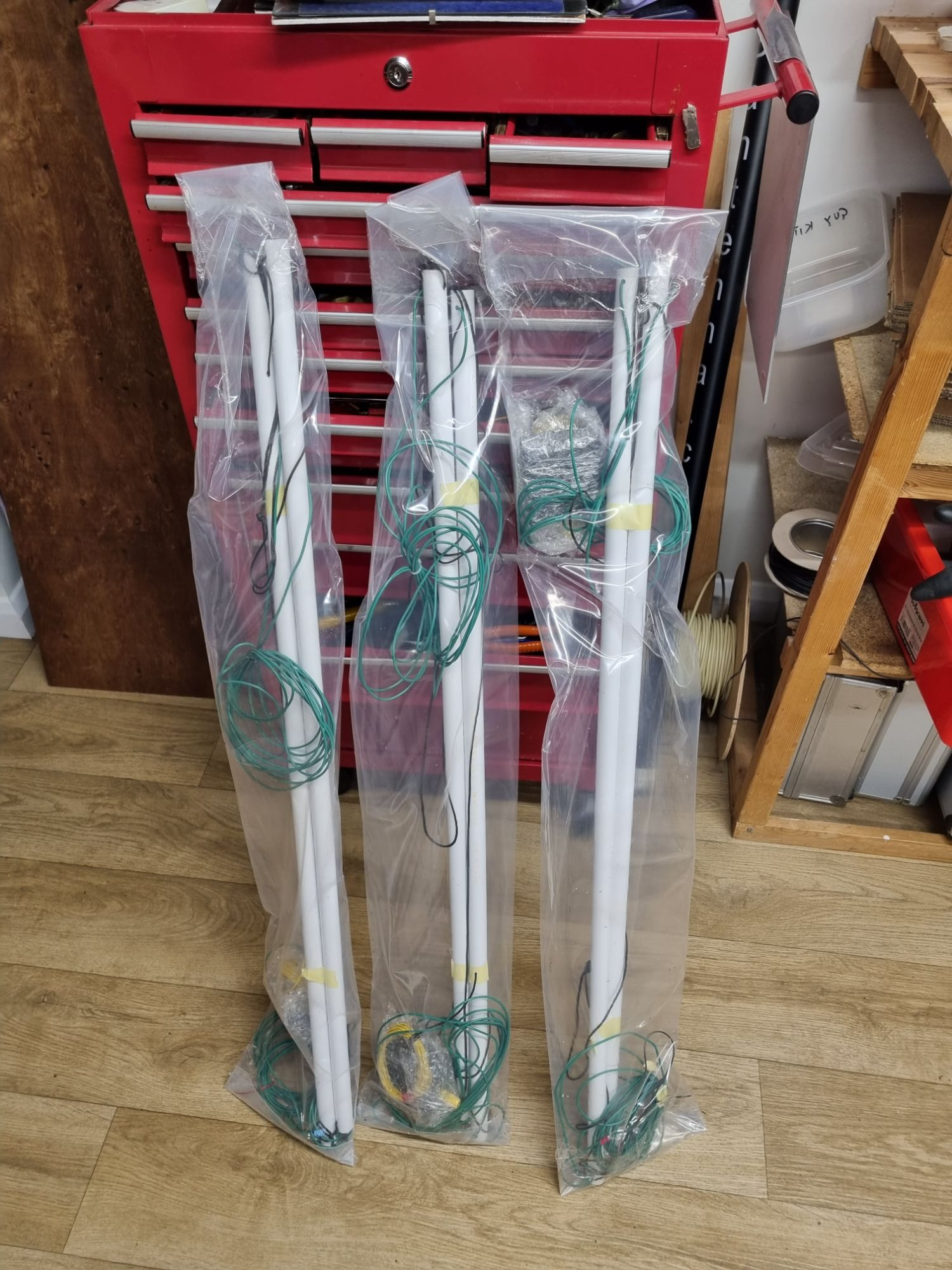 I now have a few masts!!! I have a lot of Loftennas ready and waiting to ship...roll up roll up!!
Can't work HF? Buy a Loftenna. All HF bands, up to about 150 watts. Just about 6m long overall!
SLEEVES...I recently had an email from a chap who's friend is using one of my sleeve aerials to regularly work Oz! I knew they were 'wizard' aerials but that's amazing!! Thanks for telling me.
-====================================
The odd thing to the left is the new LOFTENNA!
Well...some days the news is great!!! Just a phone call from a friend of a customer who said " my friend took one of your sleeves, put it upside down outside his flat window and promptly worked Hawaii!" What can I say? They work!
LOFTENNA
At just 6m long the loftenna will fit into the smallest of spaces (provided your smallest spaces are at least 6m long!!). I am now happy to start making and selling these having just had another QSO on a customers unit. I will post video, but I was using the Loftenna and comparing it with my huge doublet... If you need a loft aerial look no further than Loftenna.
As they come to you they have low SWR on all HF bands, top band to 10m. I use an ATU to trim them but SWR below 2:1 on all bands seems common.
New! Sleeves now supplied in bespoke scrunch bags...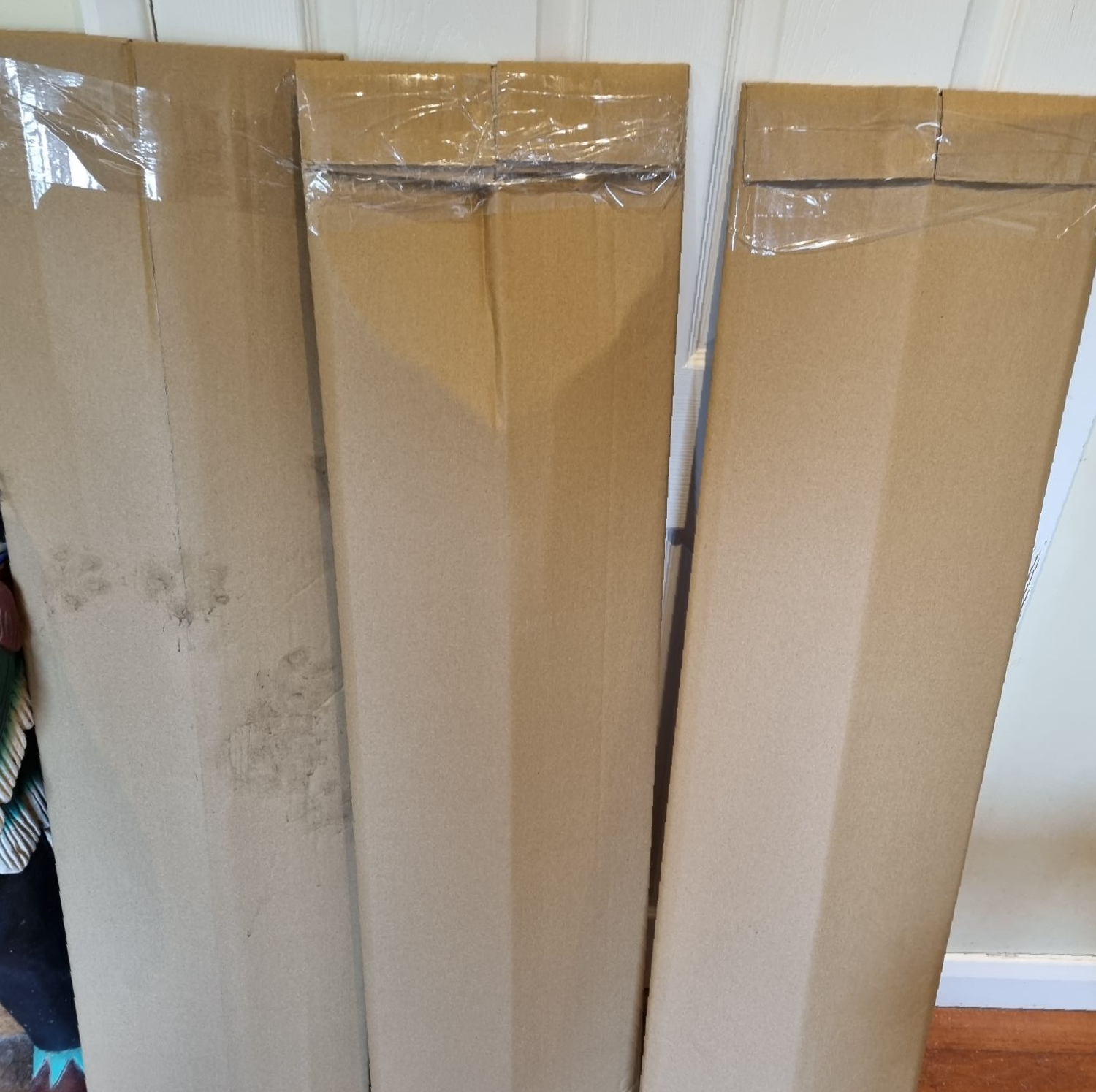 Loftennas packed and going out...free dog paw marks on one cardboard sleeve...
More people on HF because of us!
Watch great new video...G4YVM portable / mobile on Pepperbox Hill. See me work 40m and 10m.