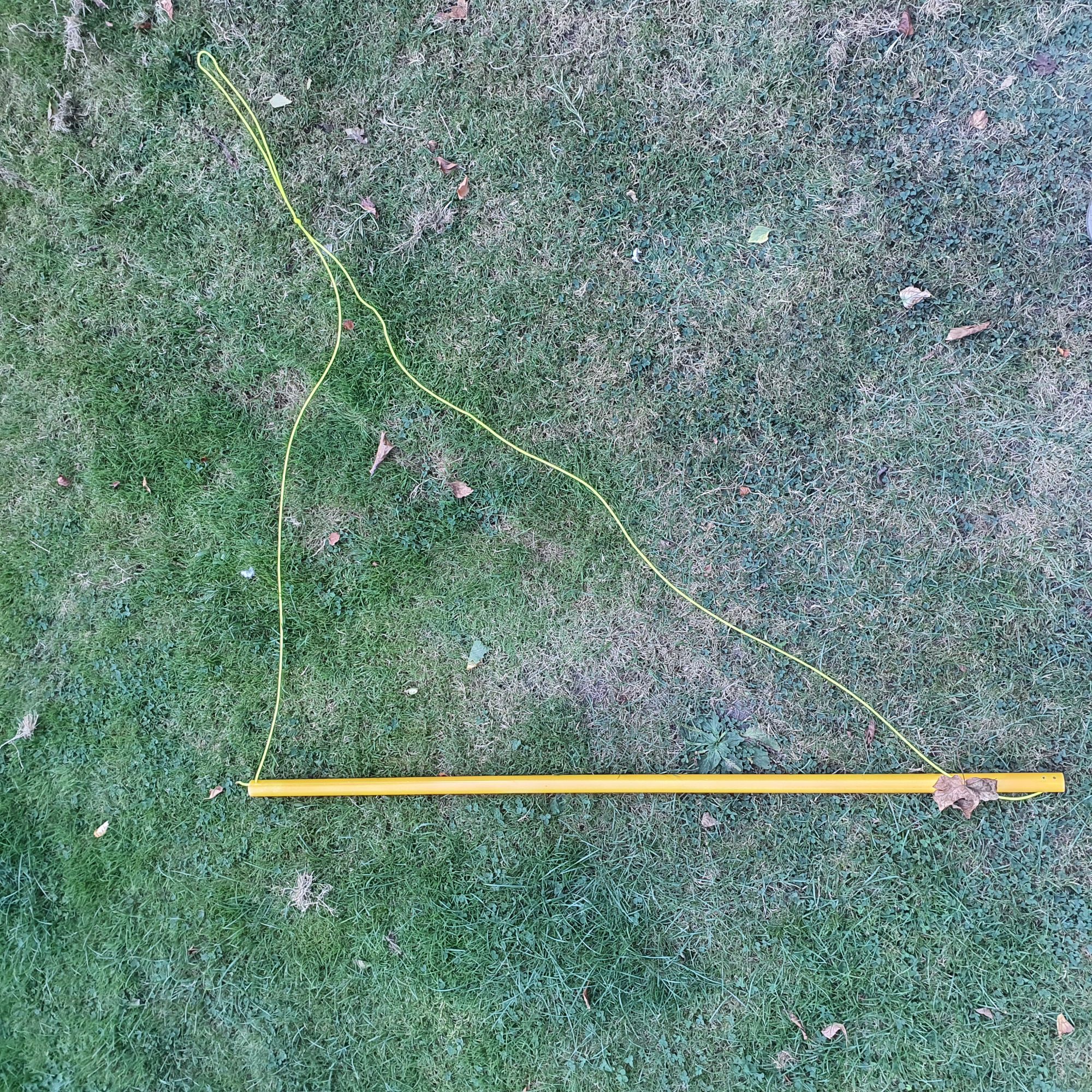 AVAILABLE DURING BUILDINGWORKS
SLEEVES
I have 2 green and one black sleeve ready made and ready to post. These are built and ready to send regardless of the builders.
LOFTENNAS
I have three Loftennas almost finished and ready to go.
Other orders might take some time as I lose the workshop before regaining again! I dont know what facilities I will have during the rebuild.
MORAL OF THIS STORY...DON'T CHARGE BATTERIES IN THE HOUSE!
WARNING
Following our fire we have the builders in now and my workshop i slowly disappearing under the dust sheets. Building will be slow if possible at all so please be aware that if you order there could be a long delay. Probably best to email me first!
-====================================
The odd thing to the left is part of the new LOFTENNA!
At just 6m long the loftenna will fit into the smallest of spaces (provided your smallest spaces are at least 6m long!!). I am now happy to start making and selling these having just had another QSO on a customers unit. I will post video, but I was using the Loftenna and comparing it with my huge doublet... If you need a loft aerial look no further than Loftenna.
I have been using the Loftenna for some time now and have worked many stations. They arent as good as a 200ft doublet of course, but they certainly work!
As they come to you they have low SWR on all HF bands, top band to 10m. I use an ATU to trim them but SWR below 2:1 on all bands seems common.
New! Sleeves now supplied in bespoke scrunch bags...
Watch great new video...G4YVM portable / mobile on Pepperbox Hill. See me work 40m and 10m.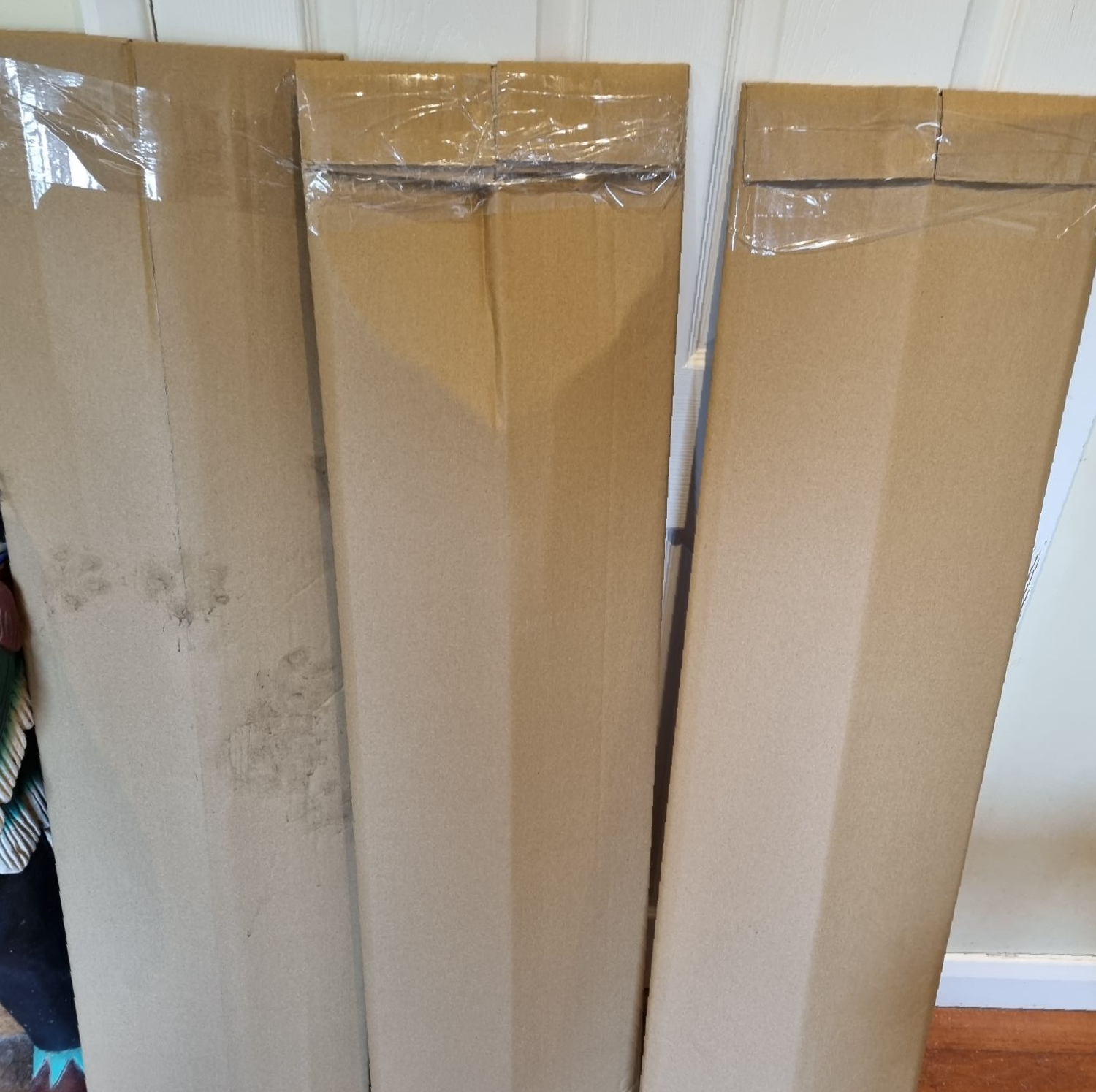 Loftennas packed and going out...free dog paw marks on one cardboard sleeve...
More people on HF because of us!