Customer's amazing stories!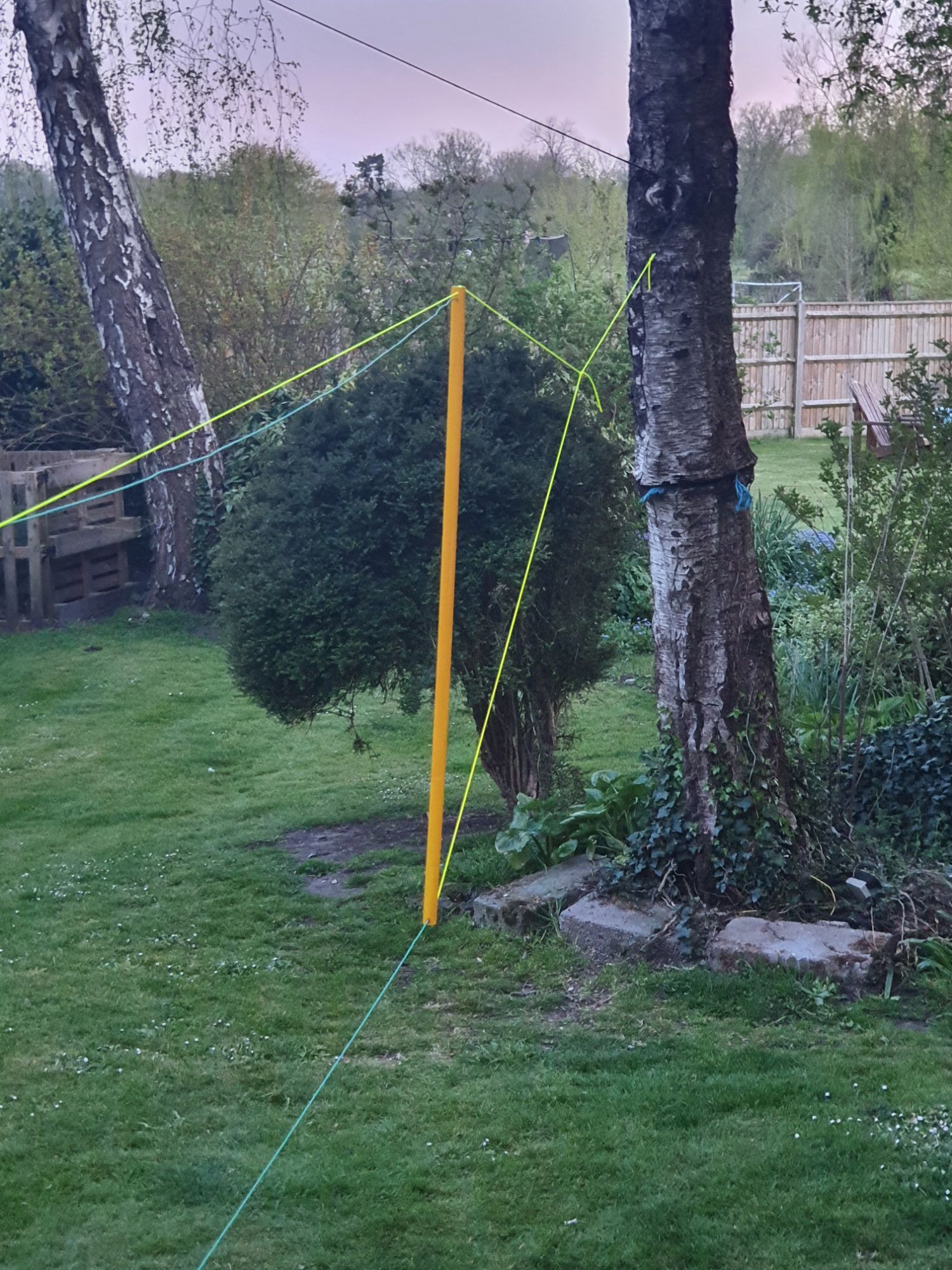 This just in from a satisfied Loftenna user...
"Many thanks for getting the "Loftenna" out to me before Xmas given me something to play with!
I installed it today (in the loft) and what can I say it works…..! I previously only had a 20m wire dipole in my loft but with your Loftenna into an MFJ-969 ATU using 10w on an FT-840 5mins after coming down the ladder I got 5-7 report from Romania on 15m – so many more bands now opening new doors to me.
I've checked the SWR on all bands 80-10 found it below 2 on most when bypassing the ATU and get easily get perfect SWR with the ATU."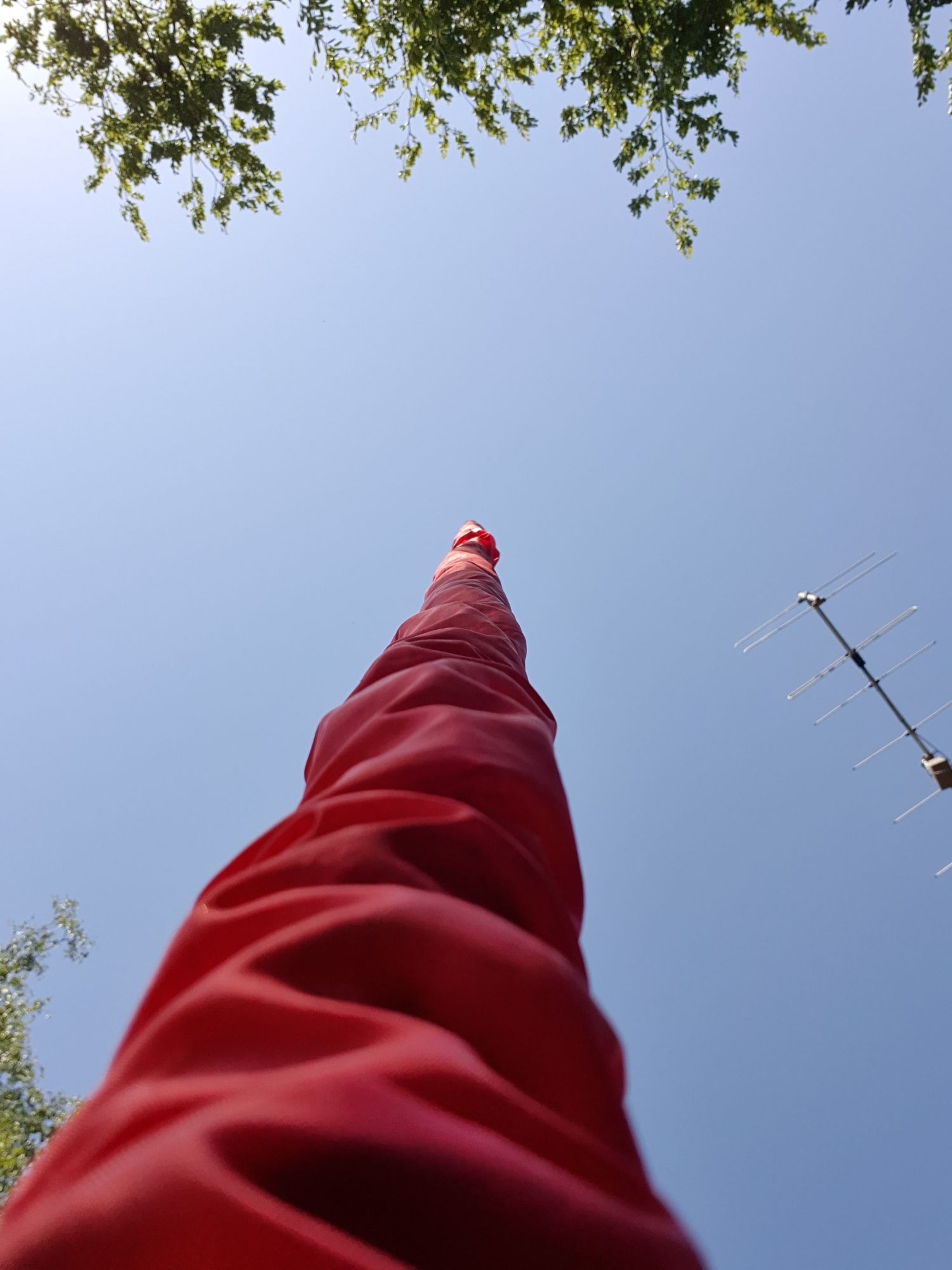 This from an American custome,r who bought himself and a friend Sleeves, just in...
"Hi Dave,
Just wanted to let you know the antennas arrived on Saturday, which just happened to be field day..
I took one with me and we tried it out!
WORKED GREAT!
Everyone was impressed."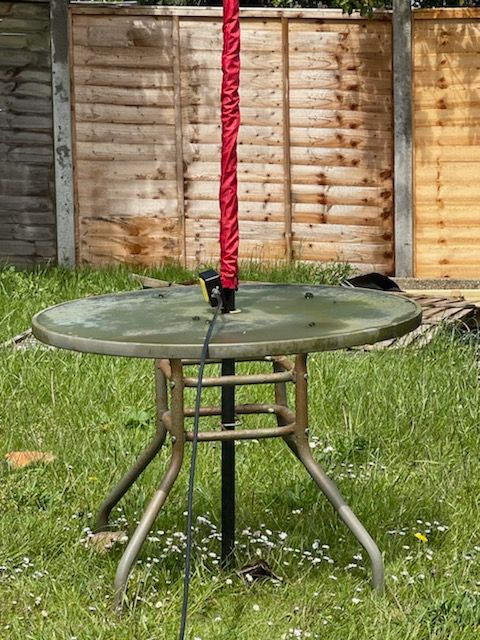 This is the set up initially used by Lee, 2E0ATB (photo used with his permission.). Lee says he wished he'd mown the lawn... Oh, he also says, "very impressed with the sleeve antenna. Had some great reports and works very well indeed."
What else needs to be said...orders now being taken!
Thanks Lee and good Dx.
Rob set up in Cannock Chase to activate for Parks On The Air (POTA). WWW.Parksontheair.com
Rob was using a Bantenna Sleeve antenna - what else? - and a KX2 with palm pico paddle. 5 Watts nabbed him 13 cw QSO before he called it a day. I reckon thats a cracking result given the band conditions and the wind...and all done on the back of the amazing Bantenna Sleeve antenna! Not sure what other large size antenna would cope with that ferocious wind!
From all at Bantenna Rob, very well done!


Okay, not a customer...it's me...
My set up in wales. Worked GI4CZW on 5 mhz. Crappy signal and awful condx, but I was pleased. Thanks Cliff.
After hundreds of SOTA activations I ditched my faithful fool proof linked dipole yesterday and used an end-fed antenna for the first time on the summit of GW/MW-034 Mynydd Cynros which is a 20 minute drive from home. I'd seen an advert in the FISTS club magazine so I contacted David Perry G4YVM of Bantenna to see if he could modify his 'Pocket Rocket' to my specifications, he did and I was delighted with the result. 78 chasers made my log on HF ssb with another 5 on 2m FM including a couple of s2s. Running 8 watts through the internal ATU of the KX2 I worked stations on 80/60/40/20 meters and the antenna being supported by my 5m fishing pole. Why have I changed? Well I wanted to lighten the load in my rucksack which this antenna certainly does, I even sourced Titanium tent pegs! … anyway did the job but still work in progress. Thanks to all the chasers who made it an enjoyable activation and gave me feedback on several bands.
73 Allan GW4VPX